DVDs shown:
2007 - 8

Part of Spirited Away.
Making of Aardman's Angry Kid using pixillation technique to film some live action in the style of stop-motion
---
---
12th September 2008
Making of Tim Burton's Corpse Bride 2005, followed by the main feature.
If you liked this, see Nightmare Before Christmas and perhaps James & The Giant Peach
---
19th September 2008

Documentary on Ray Harryhausan's stop-motion work combined with live action in films.
If you liked this, see Sinbad and Jason & The Argonauts
---
26th September 2008


Making of Aardman's Creature Comforts plus Nick Park's original Oscar-winning short
If you liked this, see Rex the Runt
---
3rd October 2008


Serious Japanese anime. Akira was the first Manga made as an Anime to come to mainstream Western attention.
Studio Ghibli's Grave of the Fireflies deals with tragic events befalling children at the end of World War II.
(Also shown Ralph Bakshi's Lord of the Rings as an example of rotoscoping - tracing live action to produce animated 2D cels)
---
10th October
Terry Gilliam's paper cut-out style menu for Holy Grail
Spite your Face Lego animation sequence for 'Camelot' from The Holy Grail, showreel and Spiderman.
Origami bluescreen from YouTube
Guillermo del Toro's Hellboy2 documentary - see del Toro's notebook
Mimo and the Egg from the Toonboom Showcase
---
17th October

Making of Bambi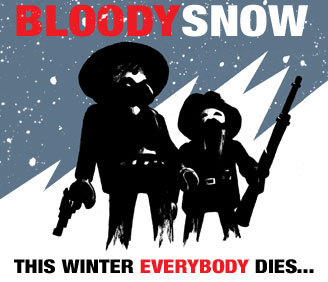 Also Bloody Snow by Sven van der Hart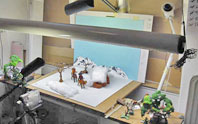 made with Boinx iStopMotion
---
24th October 2008
Studio Ghibli's Howl's Moving Castle; Animatrix cgi swordfight by Square + History of Anime
Daz3D Studio (free for Mac & Windows), animation add-ons puppeteer and animate
---
http://www.victorian-cinema.net/machines.htm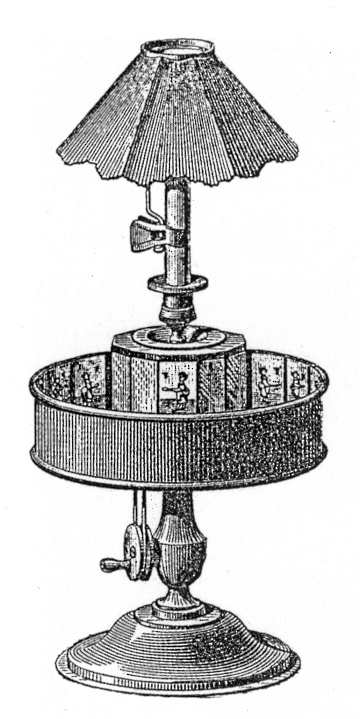 commercials inc allnewfiesta.com, storage, and music videos inc Nick Park's Sledgehammer, Hugh Cornwall and Michel Gondri's White Stripes
---